MAXINDO CARAKA
MAXINDO CARAKA was established on July 6, 1988 by selected group of Hotelier, ICT Specialist and Management Consultant and after 25 years, the company has now become the leader in the Hospitality Management System Company in the Country.
MAXINDO CARAKA, concentrate the business by representing an Australian company, MAXIAL SOLUTIONS PTY.LTD. In promoting and implementing THE MAXIAL HOTEL MANAGEMENT in Indonesia.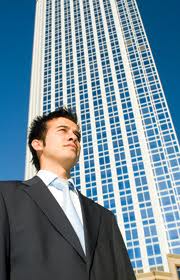 MAXINDO CARAKA provides turnkey system implementation for the hotel industry on the state-of-art platforms, including site preparation, procurement of the system, system implementation, program development and related installation and training service. With offices in Jakarta, Surabaya and Bali, and provides services for Hotels in most of the big city in Indonesia, such as Jakarta, Surabaya, Semarang , Tegal, Yogyakarta, Solo, Bali, Lombok, Makassar, Kendari, Manado, Jayapura, Medan, Pekanbaru, Jambi, Palembang, Bangka etc.
Maxindo commits itself to give 24 hours per day system support maintenance by phone, by internet, as well as direct visit to the individual customer.
MAXINDO CARAKA
Maxial Solutions is an Australian-owned company, headquartered in Brisbane that specializes in providing world class hotel management software solutions. These comprise leading edge, functionally rich standards-based applications, backed by full implementation and support services from a team of dedicated professionals with long experience in hotel industry implementations.Few significant software products can boast a lineage going back more than a decade, yet the Maxial solution has evolved for more than quarter of a century. Even so, it is still as modern as tomorrow. All that investment in R & D expertise, plus all the experience gained in implementing the system globally, make Maxial a full functioned, integrated modular hotel/resort management system.
Maxial has an extensive international user base comprising 130 properties in 25 countries, including Australia, New Zealand, Asia, North America and Europe.
Commitment to the product's ongoing development and success is absolute. Recently staff levels have increased by 25 per cent and the company has moved to larger headquarters to accommodate expansion. The long term R&D program is continuing, reflecting input from the user base.